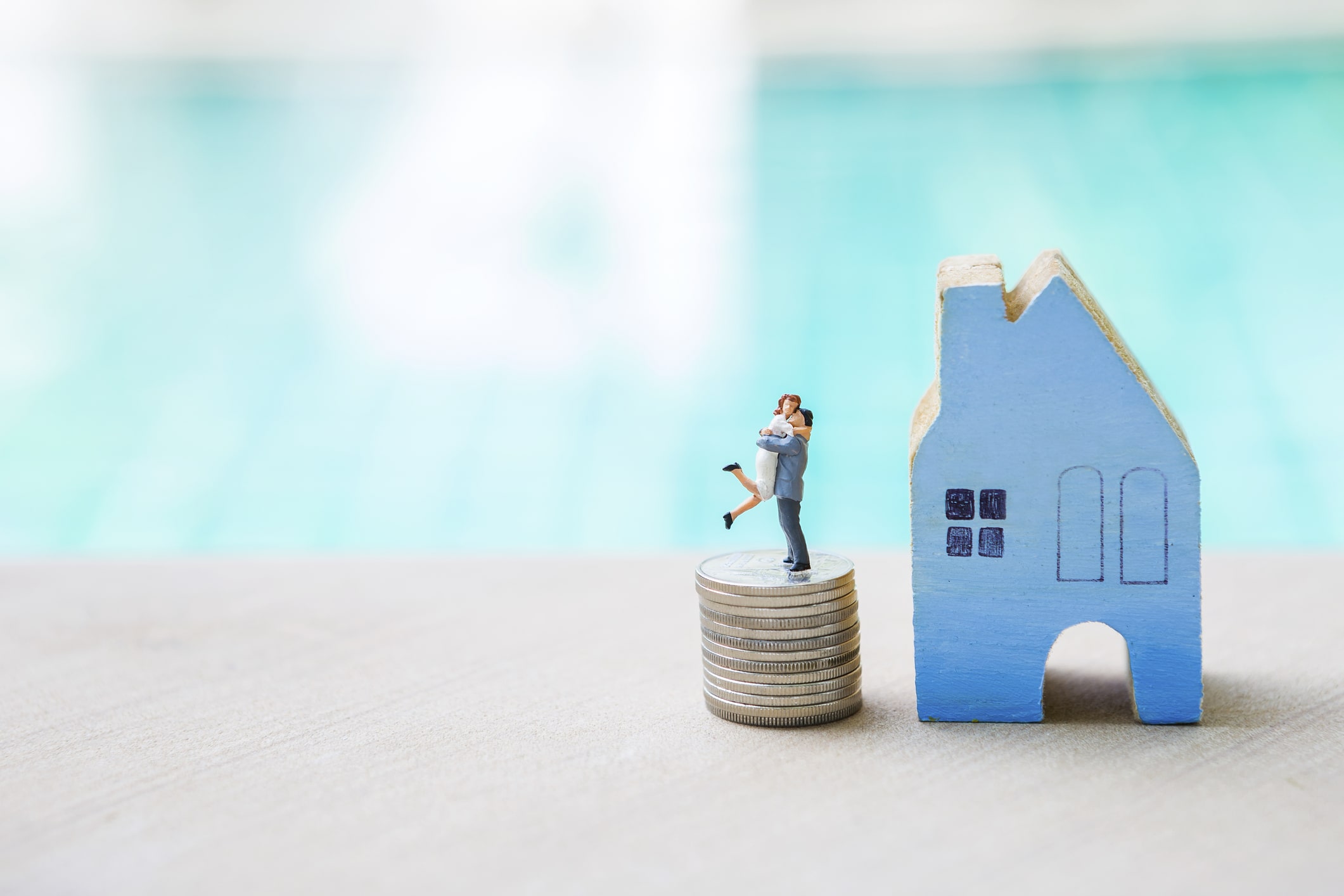 Buyers
Are you looking to buy real estate in the Cayman Islands? Buying a home is possibly the largest and hardest financial and emotional choice you will ever make. But RE/MAX Cayman Islands makes buying a property easy for you.
The Cayman Islands' real estate market is unique and diverse in a lot of ways. Therefore, you should be confident that the chosen broker or real estate agent in Cayman will provide you with the most precise market information. The property agent should also keep your needs and desires in mind and help you make the right decisions. Whether you are planning to buy your first home, a holiday retreat or a commercial property in the Cayman Islands, a RE/MAX® Sales Associate can help you through the complete process of buying a house, beginning with the mortgage and continuing right through closing — and beyond.
Purchasing property in the Cayman Islands is a comparatively easy and simple process open to local residents and foreign investors alike. The real estate deal can be finalised quite quickly with the correct guidance from a RE/MAX® Sales Associate and all the relevant papers in place. Unique to Cayman is the 'one time only' property stamp duty (purchase tax). Whether you buy a house or condo in the Cayman Islands, property owners do not have to pay annual property or sales taxes, inheritance or death tax.
Contact a Real Estate Agent
A RE/MAX® Sales Associate can assist you in the complete process of purchasing a home, beginning with the mortgage and continuing right through closing – and beyond. He/she can help you shop for the best interest rate and terms and, if you wish, suggest mortgage lenders.
Start Testing the Market
You can find listings that fulfil your criteria and neighbourhood data right here on our website. Discover properties that seem to be fit for you. Take some time in the afternoon and go on a driving tour to view the shortlisted properties. See which properties you can get in your price range and explore neighbourhoods. You can start looking at homes seriously with your real estate agent. Your agent can add to the list of homes you've already found – including ones that are just new on the market. Shop around for homes with a critical eye – does the floor plan suit your needs, is the property in prime condition, would it fit your lifestyle? Overall, can you envision yourself and your family staying there? Note down the pros and cons of each home you visit. Narrow down your choices and consider re-visiting homes that you liked. Try viewing them at different times of the day.
Get Preapproved for a Mortgage
Look for the best mortgage with several lenders. Your RE/MAX® Agent can give you a list of banks that offer lending services. Contact different lenders and evaluate the best deal. With pre approval, you will get a conditional assurance in writing for an exact loan amount, allowing you to find a house at or below that price level. If you're pre-approved when dealing with a prospective seller, you'll get a unique benefit as he/she will know you're one step closer to receiving an actual mortgage. It also enables you to look for the properties in your reach and avoids disappointment. Define your price range and find out the area(s) you're interested in living. At this point, you must have a fair idea of how much you can afford for your home. This considerably helps you in narrowing down your home search. You should also start researching the neighbourhoods you might actually want to settle in. Your RE/MAX® agent can assist and provide you with information on Cayman's neighbourhoods. Make a list of the important amenities and features and the number of bedrooms and bathrooms you want. Decide if you would want a newer home or an older one with established landscaping. What kind of flooring would you prefer? What type of kitchen do you want? How about walk-in closets? Or a swimming pool? Ask yourself if you'll be willing to give up a few features if you find the otherwise-perfect home.
Make an Offer
After you've found the house you want to purchase, it is time to help your property agent prepare a written offer quickly. Your agent will be up to date with the market values and help you reach a price that allows your offer to be accepted. You must not become emotionally attached to a home at this point. It is possible that your offer may not be accepted for a variety of reasons. Keep backup homes in mind. Be ready to negotiate with the sellers with the help of your property agent.
Once Your Offer Is Accepted
You'll be requested to submit a money deposit that generally isn't refundable.
Start making moving arrangements (choose a mover, get change-of-address cards, update your loved ones)
Book a professional property inspection.
If required, request repairs
Get homeowner's insurance.
Get in touch with utility companies (phone, water, power, etc.).
Some days prior to closing, stage a walk-through.
Get a cashier's check for the down payment and closing expenses.
At Closing:
Ensure the loan statement's terms and conditions are correct
Go through everything written before you underwrite
Understanding MLS
The Multiple Listing System (MLS) may be well understood by the USA and Canada inhabitants but may be confusing to those from elsewhere. The general idea of the MLS is that all the CIREBA Member firms have decided to share their real estate listings and work together on all MLS real estate. This means that you can view and purchase any property in this magazine through any CIREBA agent, not just the listing broker or agent. Simply get in touch with the right property agent or broker and quote MLS the number for any of the properties that you find worth it.
No need to make frequent visits to various broker firms. As a seller, listing your property with a CIREBA agent implies that you not only have that specific firm working for you, but all the other members can also sell your property listing. This can be done through 29 firms and over 180 agents marketing your sale, through that one CIREBA listing.
CIREBA performs a self-regulatory role for its Members; all MLS real estate transactions made by its Members are subject to CIREBA Rules and to the inspection of the Association's Board of Directors. The aim of the Association is to ensure just, simple and stress free property transactions for anyone doing business with any CIREBA Members.
Whether you are purchasing or selling a property, dealing with a CIREBA Member is your guarantee of dealing with a proficient, qualified professional who is working under an exact set of Rules and Regulations and whose business is directed under the strict CIREBA Code of Ethics.
Stamp Duty Rates
Across the whole of the Cayman Islands, including Little Cayman and Cayman Brac, the rate of Duty payable is 7.5% UNLESS the buyer is Caymanian AND a first time buyer where an adjustment in some areas may be made subject to certain qualifying criteria being fulfilled (see below)
To qualify as Caymanian, supporting data must be given. A company buying real estate does not qualify as Caymanian, despite ultimate ownership.
Schedule of Stamp Duty rates
| Rate | Document Type | Affected Areas |
| --- | --- | --- |
| 7.5% of consideration of Market Value, whichever is greater | Purchase Agreement, Assignment, or Transfer of Land (RL1 Form) | All areas within the Cayman Islands, including Cayman Brac and Little Cayman. |
Rates For The First Time Caymanian Purchasers
Minimised rates of stamp duty may be available to Caymanians buying raw land for the construction of a house, or an existing residential dwelling, including condos, where the buyer is Caymanian (as mentioned in the Immigration Law (2007)), and can give supporting documentation. The aim of the concession is to offer Caymanians the chance to establish themselves on the property ladder and is precisely designed to keep away from risky acquisitions. This concession is not automatic, and an application must be written to the Minister of Finance. Application information can be acquired from the Application Form for First Time Caymanian Purchasers (PDF, 277 Kb, 3 pages) or by contacting the Minister of Finance's Office, Government Administration Building, Grand Cayman, or from District Administration, Cayman Brac.
If approved, discounted rates of Duty will apply. A restriction will be placed on the real estate averting further sale for 5 years. If a sale does occur within 5 years, the buyer will be bound to pay the rate of Duty prevailing at the date of sale.
Rate
Document Type
Affected Areas
0% of consideration or Market Value, whichever is greater
Transfer of Land (RL1 Form)
For bare land purchasers up to CI$100,000 in value (providing an owner occupied house is to be constructed)
For Houses, Apartments or other dwelling purchases up to CI$300,000 in value, for owner occupation
Applies to all areas except parcels located within the following Blocks:
OPY, 5D, 10A, 10E, 11B, 11C, 11D, 12D, 12E, 13B, 13C, 13E, 14BG, 14BH, 14BJ, 14CJ, 17A, 18A, plus;
5C and 12C (where the parcel has a water frontage or is derived in the future from a parcel which has water frontage on 1 July 2006, and;
13D where the parcel has frontage to Eastern Avenue, and;
13EH where the parcel has road frontage to West Bay Road, Eastern Avenue, or North Church Street.
2% of consideration or Market Value, whichever is greater
Transfer of Land (RL1 Form)
For bare land purchases above CI$100,000 in value but not exceeding CI$150,000 (providing an owner occupied house is to be constructed)
For Houses, Apartments or other dwelling purchases above CI$300,000 in value but not exceeding CI$400,000 in value, for owner occupation.
Applies to all areas except those specified within the 0% rate above.
Estimated Closing Cost
| Condominiums | Estimated Cost |
| --- | --- |
| Buyer's Attorney | Usually 0.5 - 1% of the purchase price |
| Bank's Fee | Depends on the size of the mortgage, usually 3 per cent points of amount borrowed (1% goes to attorney who draws up mortgage/legal documents, 1% to the bank, and 1% to Government as a Stamp) if mortgage is over CI$300K (check figure) then 1.5% goes to gov't |
| Stamp Duty | Depends on the area, and if Caymanian or not... varies between 4 & 7.5% of the purchase price less value of chattels (Seven Mile Beach is always 7.5% whether Caymanian or not) |
| Land Registry Fee | CI$ 50 for Official Search, CI$50 for Transfer to Purchaser's name, CI$100 for Purchase agreement registration |
| Surveyor | Also varies, approximately CI$700-900 |